Sawblade



Affiliation:

V.E.N.O.M.

Wearer:

Power:

Fire slashing blades

First Used in Episode:

Race Against Time (episode 70)

Apparences:

4
Sawblade is Sly Rax's second mask. He wears it as the Pit Stop Catapult operator, in the Racing Serie. Is esthetically identical to Stiletto (mask) except for color.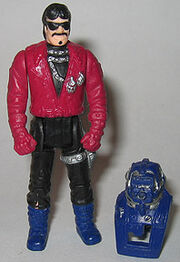 Ad blocker interference detected!
Wikia is a free-to-use site that makes money from advertising. We have a modified experience for viewers using ad blockers

Wikia is not accessible if you've made further modifications. Remove the custom ad blocker rule(s) and the page will load as expected.